Welcome to Wellness Family Medicine
New COVID-19 Information 7/13/2020
During the COVID-19 epidemic, we request the following:
Our waiting room is reserved for patients with well visits.
For all visits, please limit the number of caregivers or family members in attendance to 1.
Symptomatic patients that need to be evaluated will be evaluated in the parking lot. Please call (864) 591-0992 upon arrival.
Office staff is frequently cleaning and disinfecting surfaces throughout the office.
After answering some additional questions over the phone, we encourage and request that patients wait in their vehicle and, if possible, complete patient paperwork in their vehicle. You may be given a mask to wear while you are in the building.
Please plan to arrive earlier than your scheduled appointment to allow extra time for these processes and expect a slight delay as we ensure our community and patient population are remaining safe.
During this time of increase patient load, there are times during the day our call volume increases substantially. This results in longer than average times to return calls. Thank you for your patience.
All persons who have FEVER OR COUGH will be required to wear a face mask from the time they enter the building until the time they leave the building. Caregivers or family members that exhibit symptoms such as fever or cough may be asked to wear a mask or remain in their vehicle for the duration of the patient's visit.
We will not allow any of our employees to work while they show any signs of illness. We are NOT rescheduling well visits at this time and we will continue to see you for these appointments as scheduled, however, if you feel that you need to postpone a well visit, please contact the office. Our goal is to continue to provide care to all of our patients in a safe manner and the changes in our workflow have been made to allow us to do so.
Questions? Please call (864) 591-0992  or  Click here to send us an email.
We are closed on Fridays. We check the portal every day. Please consider using the portal as your messages will be dealt with more promptly and efficiently than if you leave a voicemail.
---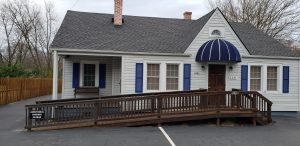 We Provide State of the Art Toxicologic Services Addressing Issue of Attribution and Treatment
---
We Specialize in:
Targeted Medical Care in the areas of Occupational Medicine & Toxicology
Clinical and Consultative Services
DOT Drug Screening
$75 DOT Physicals. Learn how to save $10. details
FAA Physicals details
OSHA Physicals
Additional specialized physical, exams, and screening
---
PARTICULAR AREAS OF INTEREST
Dr. Early's particular areas of interest are in adverse health effects from low level occupational and environmental toxin exposure:
Heavy Metals
Solvents
Irritant Gases
Mold
Pesticides
We look forward to working with you and please contact us with any questions.
(864) 591-0992