We Specialize in:
Targeted Medical Care in the areas of Occupational Medicine and Toxicology
Clinical and Consultative Services
DOT Drug Screening
$75 DOT Physicals. Learn how to save $10. details
FAA Physicals details
OSHA Physicals
Additional specialized physical, exams, and screening
PARTICULAR AREAS OF INTEREST
Dr. Early particular area of interest is in adverse health effects from low level occupational and environmental toxin exposure:
Heavy Metals
Solvents
Irritant Gases
Mold
Pesticides
We provide state of the art toxicologic services addressing
issue of attribution and treatment
We look forward to working with you and please contact us with any questions.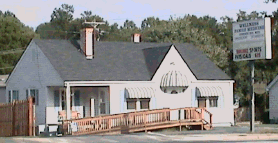 Our office is located in
Spartanburg, South Carolina
Call Upstate Occ Medicine
at (864) 591-0992 today!
What is Toxicology? Click Here